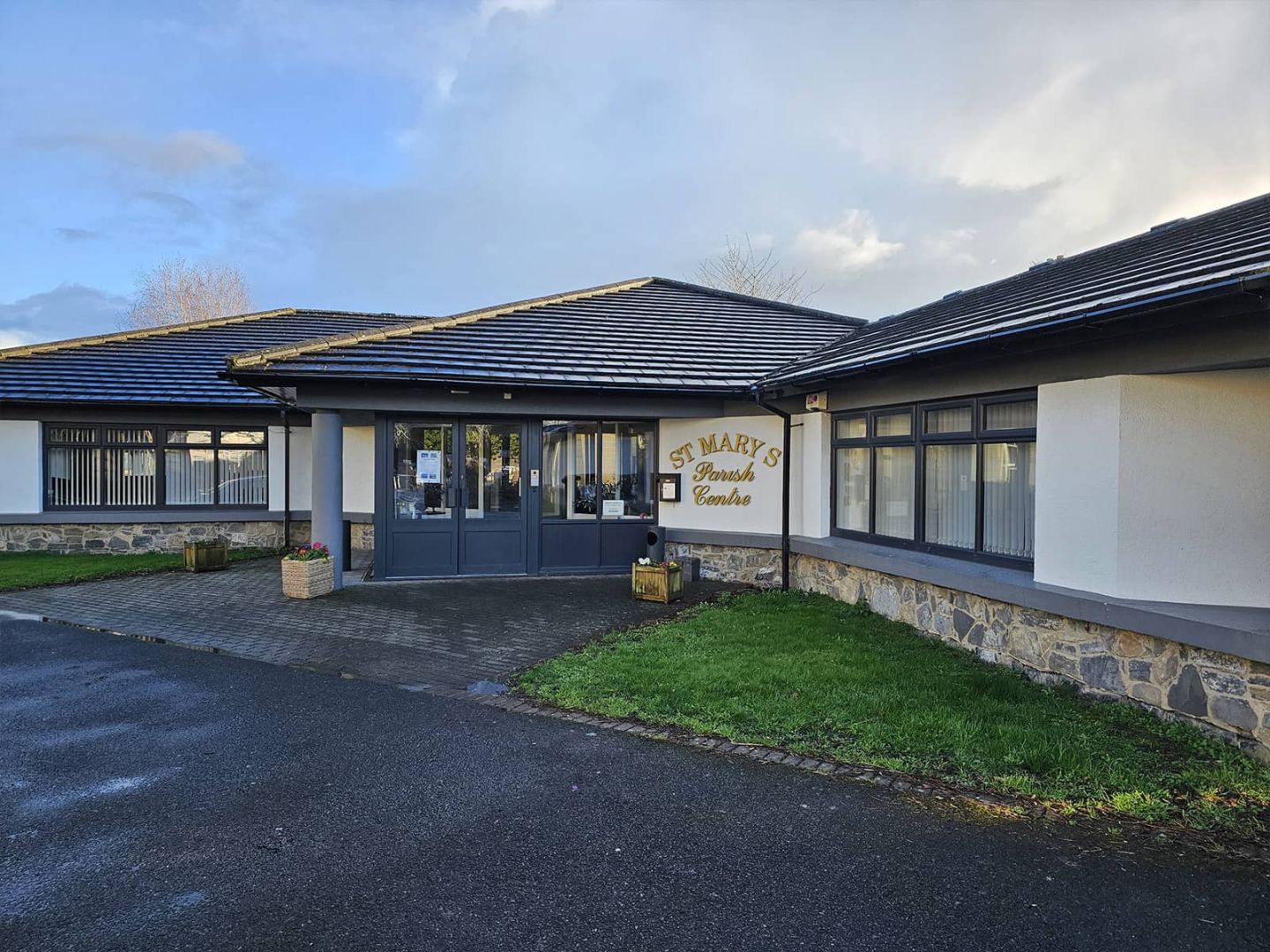 St. Mary's Parish Centre opened on 11th September 1995.  Since the beginning, many parish, community, school and voluntary organizations are meeting here on a regular basis.
The centre also houses the Parish Office.(Scroll downs for details)
There are three meeting rooms, the main hall, coffee dock, and a Parish office. Over the years the Centre has become very busy and at times is a hive of activity. Community Groups are facilitated at the centre for small token rents.
Mass cards and baptismal candles are available from the Parish Office
The Parish centre is accessible and people with a disability are most welcome to join the various classes and activities in the centre.
There is also an accessible coffee dock available for people using the centre, and each morning after the 10.00 am Morning Mass it becomes a place for a chat and a cuppa among friends.
Groups wishing to use the centre should apply to Deirdre Dowling in the Parish office.
Phone: 01-6217041
Parish Office Opening Times:
The office is open Mon, Tue, Wed and Fri from 9.30 a.m. – 1.30 p.m.
The office is closed on Thursdays.
The Parish Office is located in the Parish Centre beside the church.
Our Parish Secretary is Deirdre Dowling.
Tel: 621 7041 Contact us
Email: secretary@lucanparish.com